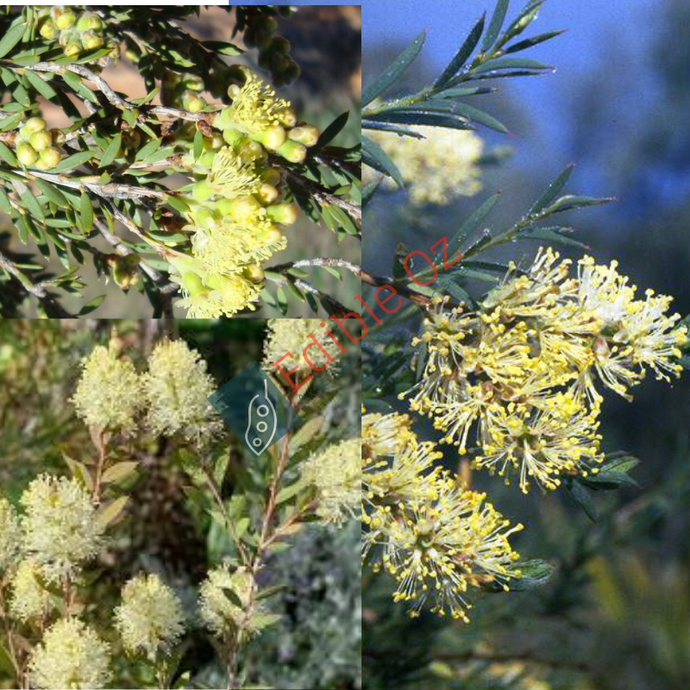 PUNGENT HONEY-MYRTLE (Melaleuca leiocarpa) 'Bush Tucker Plant Seeds'
Regular price $3.95 Sale
or make 4 interest-free payments of $0.98 fortnightly with
More info
Native to arid areas in parts of South Australia and Western Australia.
Shrub 1-3 m high
The plant flowers in spring and summer from August to December. The flowers are creamy yellow and produced in clusters up to about 25 mm in diameter.
Habitat - arid areas on hillsides, rocky outcrops, sandplains
Prefers full sun and is hardy and adaptable to most well drained soils. Drought and frost tolerant. 
Uses : a great nectar plant for honey production, melaleuca flowers can be soaked in water to produce a sweet-tasting drink.
Germination of the seed of melaleuca species is usually quite easy by normal seed raising methods. No special pre-treatment is needed. Germination should occur in 14 to 30 days.