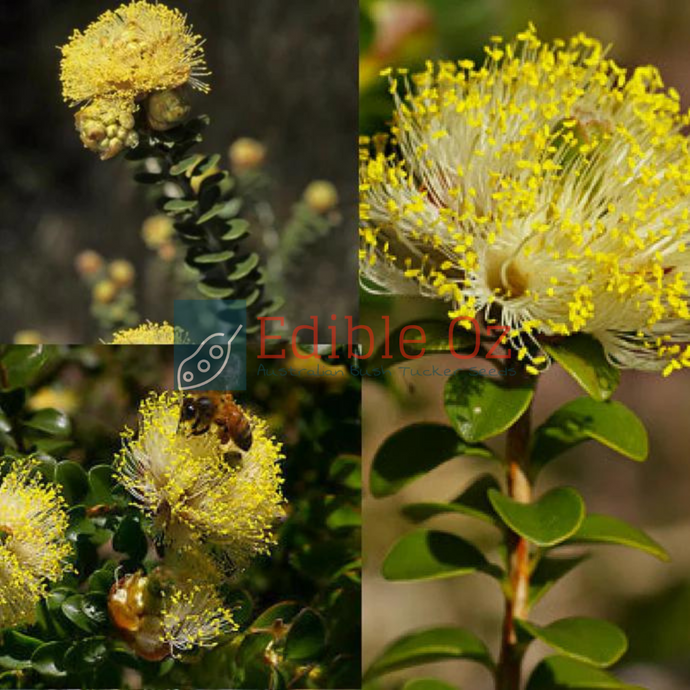 LARGE FLOWERED / YELLOW POM POM MELALEUCA (Melaleuca megacephala) 'Bush Tucker Plant Seeds'
Regular price $3.95 Sale
or make 4 interest-free payments of $0.98 fortnightly with
More info
Also known as Large flowered melaleuca, an ornamental medium shrub 6-8'x6' with small leaves and terminal yellow flower heads in winter-spring.

Prefers full sun. Tolerant of most well-drained soils, moderate frosts and extended dry periods.

An excellent screen and hedge plant.
Bush food:  A great nectar plant for honey production, melaleuca flowers can be soaked in water to produce a sweet-tasting drink.

Germination: Seed of melaleuca species is usually quite easy by normal seed raising methods. No special pretreatment is needed. Germination should occur in 14 to 30 days, depending on the species

A common method used for germination of melaleuca and related plants is the "Bog method" where the pot containing the seeds is placed into a saucer of water until germination occurs. This results in moisture reaching the seeds by capillary action and ensures that the seeds do not dry out.