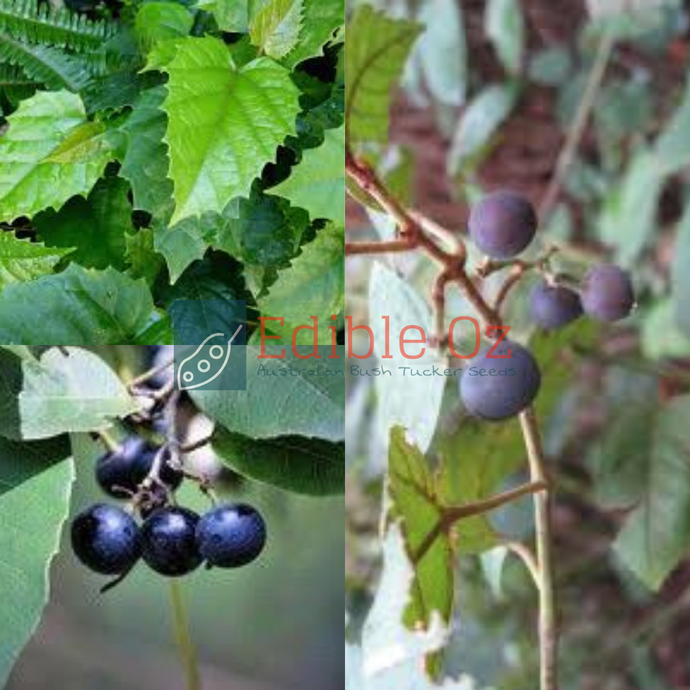 WATER VINE / KANGAROO VINE / NATIVE GRAPE (Cissus antartica) 'Bush Tucker Plant Seeds'
Regular price $3.95 Sale
or make 4 interest-free payments of $0.98 fortnightly with
More info
A vigorous and dense climber that can also be grown as a ground cover, it is tough and reliable. A true climber supporting itself by tendrils. Prefer diffused sunshine to partial shade. Long lived and fast growing can be trimmed right back in spring if the become to large. An easy to grow plant and will not require special attention.
Height 0.3 - 4m Width 0.5- 6m
Flowers - Cream
Flowering time - Spring
Tolerates light frosts, Maybe grown indoors or outside.
Bush food: Edible berry eaten raw, fruits stewed, larger vines yield fresh water when cut.
Bush medicine: The fruit has astringent properties and was used as a gargle for sore throats. The raw tuber was eaten as a source of food but also as a preventative, or curative, to combat internal complaints such as dysentery and diarrhoea.