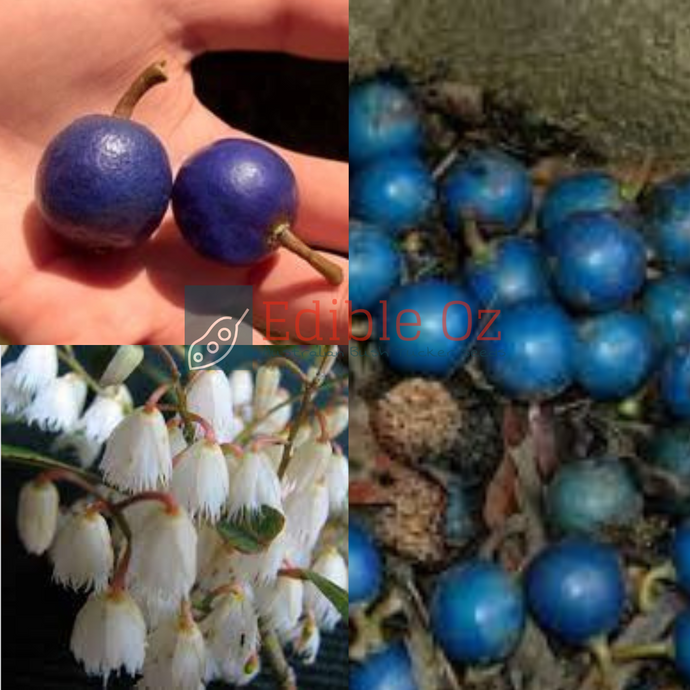 'CALOON' BLUE QUANDONG (Elaeocarpus grandis) 'Bush Tucker Plant Seeds'
Regular price $3.95 Sale
or make 4 interest-free payments of $0.98 fortnightly with
More info
Also called Blue Marble Tree or Blue Fig, though it is not a type of fig, the fruit which are 25mm 30mm in diameter can be  mixed with water to make an edible paste. Separate the fruits bright blue skin from the greenish flesh. The fruit is best when slightly over-ripe and soft, or it can taste quite bitter. Inside is a rough woody stone containing up to 5 seeds.
This is one of Australia's fastest growing rainforest species, bearing distinct blue edible fruits and reaching heights of up to 30m or more with a spread of up to 8m. Tolerates some frost, best suited to a subtropical climate. Full sun. Flowers March - June.
Fruits from: Year 7 onwards
This tree usually grows beside rivers and creeks in the subtropical rainforests of Queensland, Northrn Territory and Northern parts of New South Wales.
Bush Food: The fresh fruit was mixed with water to make an edible paste
5 Stones (appx 20-40 seeds)