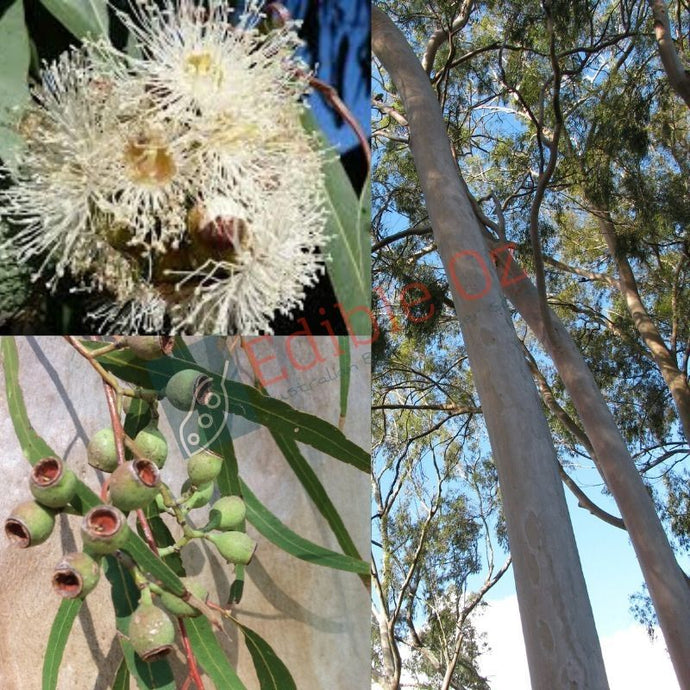 LEMON SCENTED GUM (Corymbia Citriodora) 'Bush Tucker Plant Seeds'
Regular price $3.95 Sale
or make 4 interest-free payments of $0.98 fortnightly with
More info
A tall smooth-barked gum with strongly lemon-scented leaves.
Its elegant form is an attractive feature of the Lemon-scented Gum and it has been described as one of Australia's most beautiful trees and "reliably vertical". It grows to over 40 m in its native habitat, but typically 20 to 30 m under cultivation. It is tolerant of a range of soils but grows best on sandy loam or well-drained gravels.
It has bark that is smooth, and can range in colour from white, pink, coppery, red to blue-grey. It sheds bark in thin curly flakes in spring.
Its flowers are important for honey production. Its volatile oil is an important commodity for cosmetics, medicines, and insect repellents.
The leaves are dried and ground into a powder for use in any type of citrus dish.
Germination: It grows easily from seed best sown directly into containers and preferably using containers that have root training structure to aid establishment of a well-structured root system. At up to 2 m per year the growth rate of Corymbia citriodora is impressive and you can anticipate an elegant 20 m tree within 10 years.