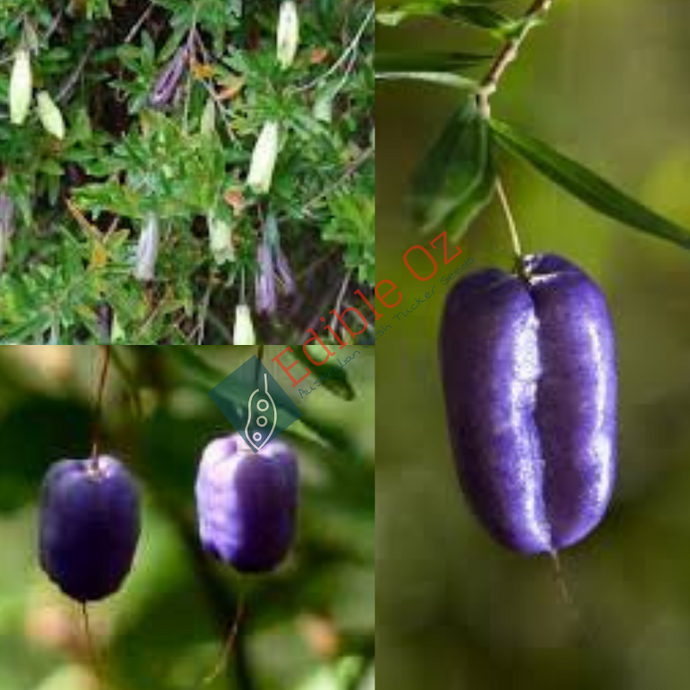 'GARAWANG' PURPLE APPLE BERRY (Billardiera macrantha) 'Bush Tucker Plant Seeds'
Regular price $4.20 Sale
or make 4 interest-free payments of $1.05 fortnightly with
More info
'GARAWANG (Wurundjeri)
Purple berry or climbing blue berry
Common in tall open-forests of the Otways and mountain ranges east of Melbourne, with isolated occurrences at Mt Macedon and the Grampians.
A slender, twining creeper  which thrives in semi-shade and  cooler and moister areas. It has narrow dark green leaves and pale green tubular flowers , and oval shaped shiny purple berries which hang from the twiggy stems.
Flowers Oct.–Feb
As a bush food crop it grows well on trellises, or as a matted ground cover.
Edible Fruits ripe when they have dropped to the ground. can be added to fruit  salads, used in pies and yeast bakery products.
Germination:  Sow Seeds Early Spring-Summer, Only just cover the seed.
Seed may retain viability for 1-2 years stored at room temperature.